RIVERVIEW ROYALTY SYNCHRONIZED SKATING
Synchronized skating is a highly technical form of team skating characterized by speed, accuracy, intricate formations and transitions.
Teams of 8 to 20 skaters perform side by side on the ice.
Depending on the year, we offer a variety of teams from Beginner to Adults. Our Intermediate Team has competed at Nationals 3 times in the past!
Former Riverview Royalty skater Megan MacLellan, went on to be a bronze medal winner at the World Synchronized Skating Championships with her team, Nexxice.
For more information please email riverviewroyalty@gmail.com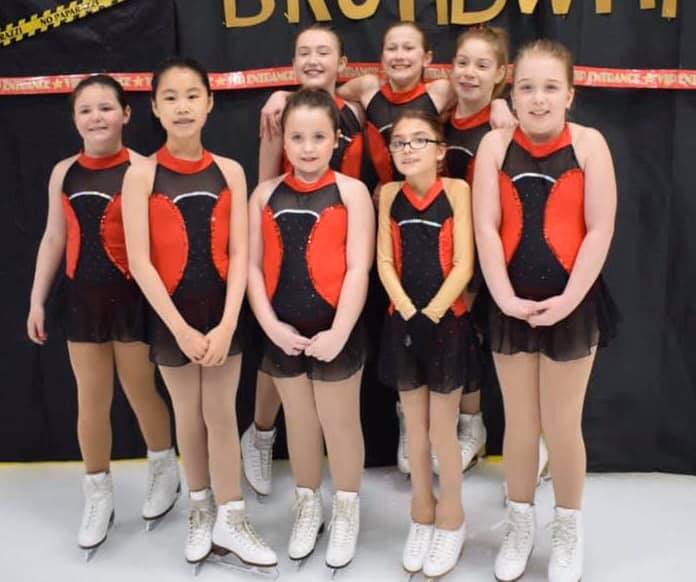 Beginner Team
Skaters must have passed Stage 4 of the CanSkate program.
This team typically does not compete, but will perform at our annual Ice Show in March!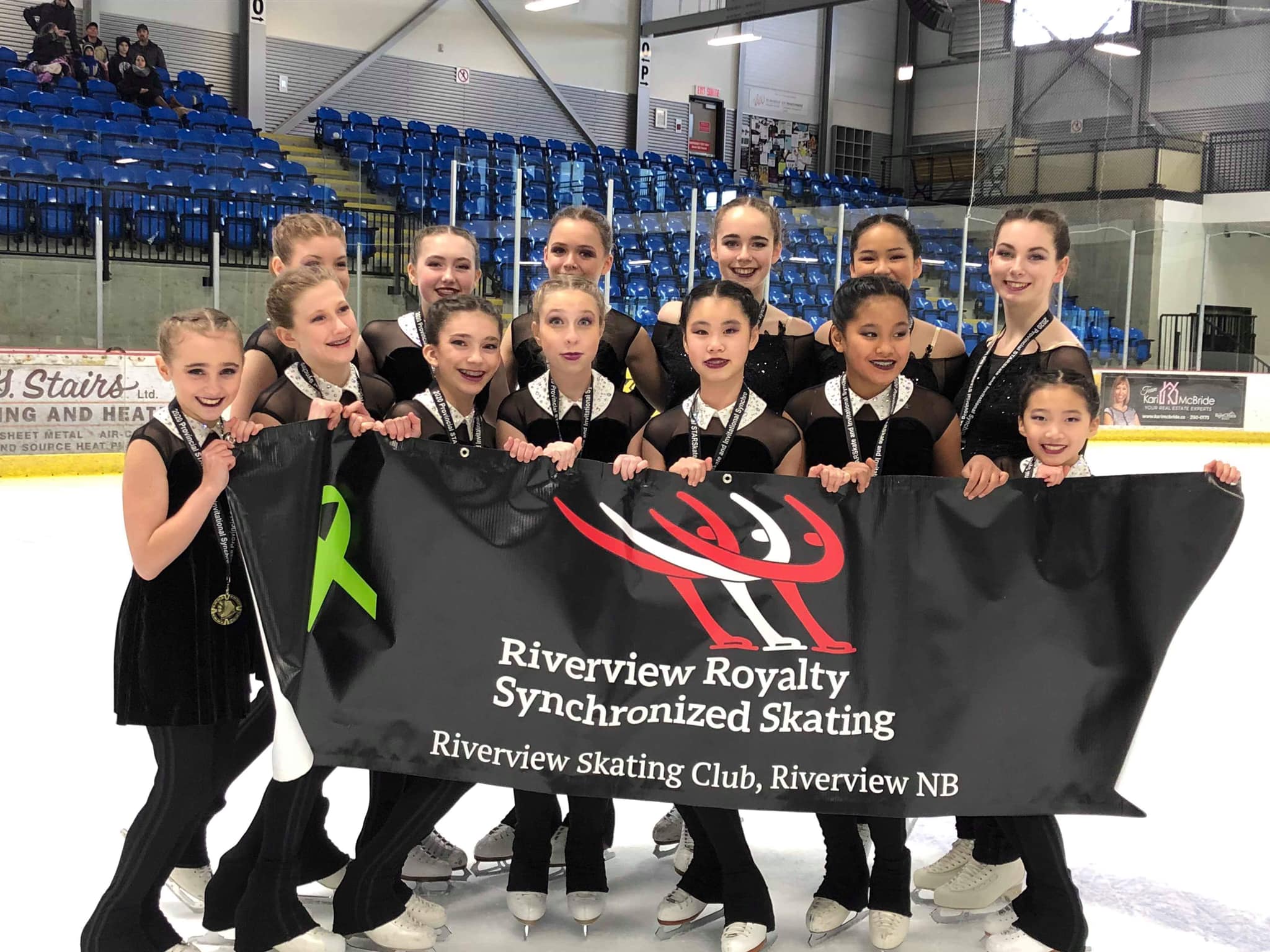 Novice Team
Our Novice Team consists of skaters ages 12 to 16 who are skating at a Star 4 level or higher.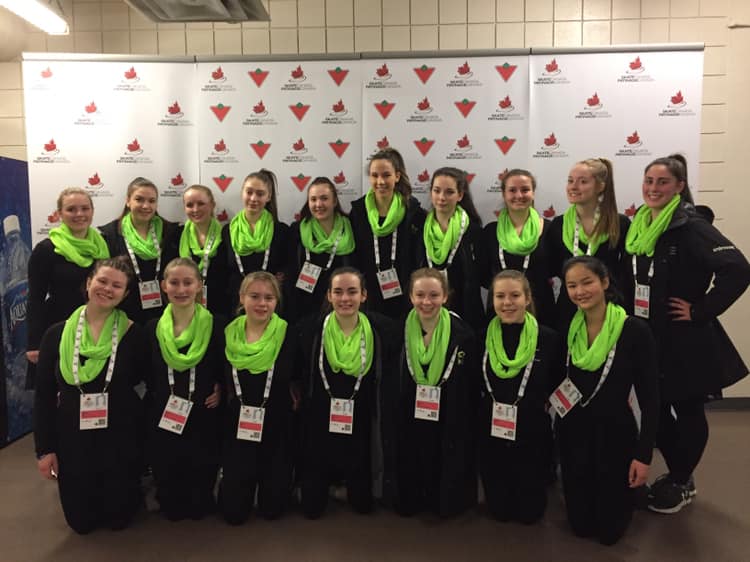 Intermediate Team
Our Intermediate Team consists of skaters aged 15 to 19.
In 2019 this team went to Nationals for the 3rd time. The team consisted of skaters from 3 different provinces and several clubs.
2019 National skate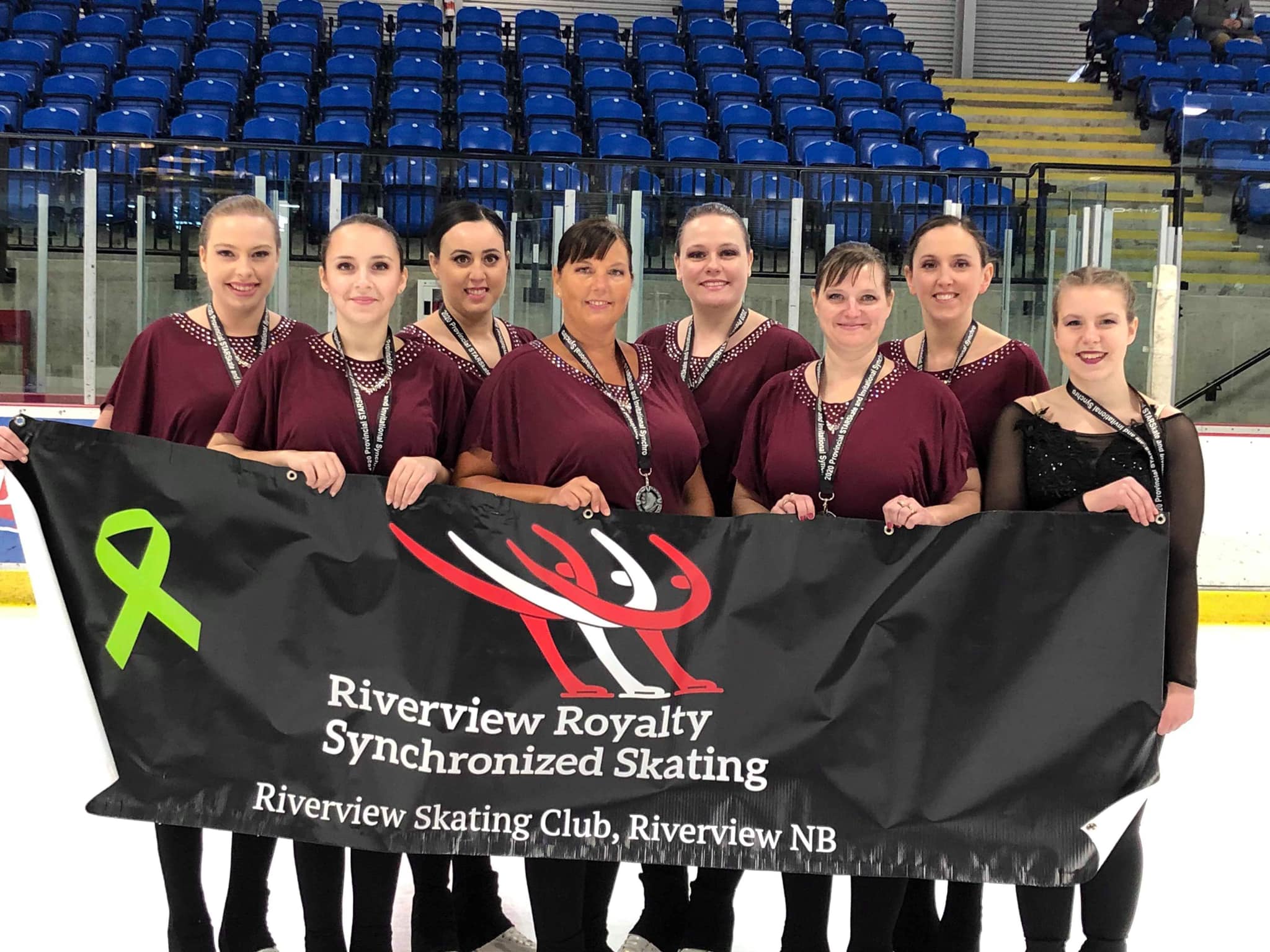 Open Team
We will be having an open team for the 2023-24 season. Skaters must have reached the age of 15 by July 1, 2023 and should be skating at a Star 5 or higher level to join. Please reach out for any questions.
Adult Team
We will also be having an adult team for the 2023-24 season. Skaters must have turned 18 by July 1, 2023.
Synchro..........a group of people that start as teammates and turns into a family of friends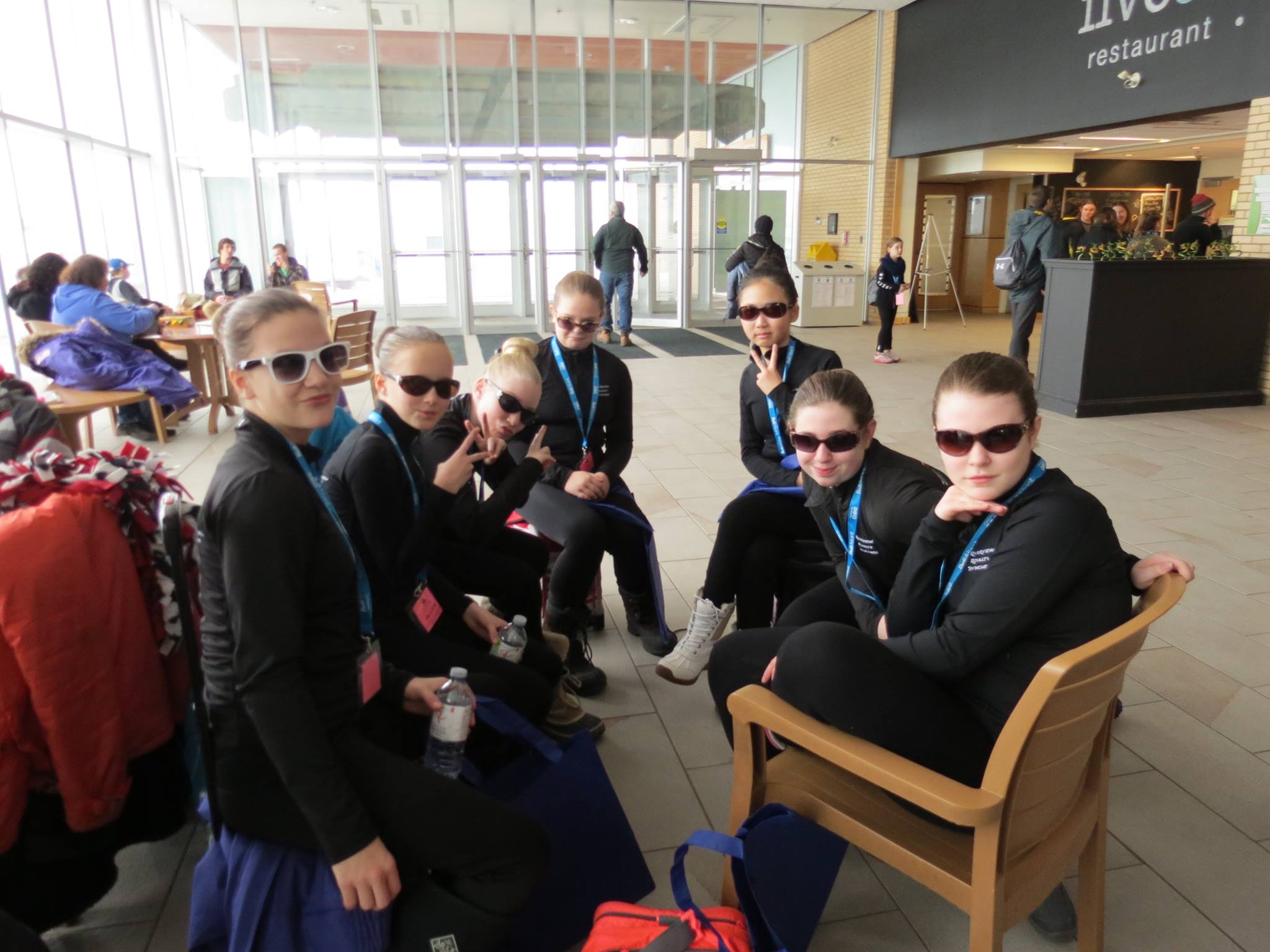 We always have so much fun at competitions. From the morning "hair frenzy" to performing on the ice and where cheering is loud and cow-bells are welcome!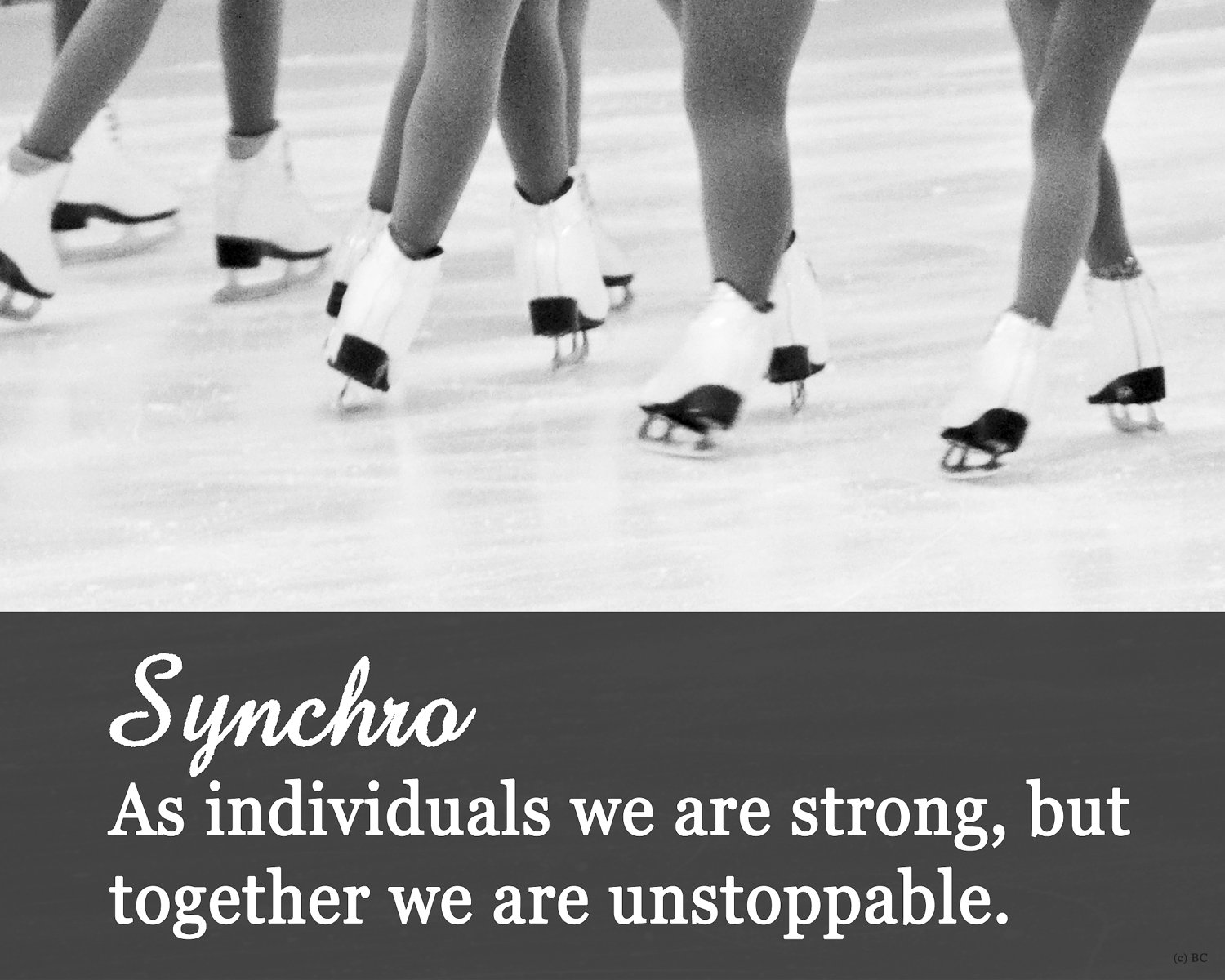 Coached by Janna MacLellan,
Certified Level 3 Synchro Coach
.